Seems kind of obvious, doesn't it? 


You wouldn't cut your own hair, but when it comes time to do important things in your business, instead of working with a pro (who can do it quickly, efficiently, bringing years of expertise and training to bear)---we try to skimp.

Know when to use an expert.  It will pay off, I promise.
Deborah 
I am a classic do-it-yourselfer.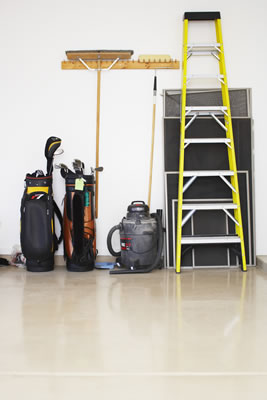 (I learned this from my father, who could fix anything!)  But I've had to train myself in business that just because I CAN do something---and the technology makes it easier than ever---doesn't mean I SHOULD do everything. 
Here's what I mean: 
One woman taking my Internet marketing class told me about a six-month $5,000 immersion program she had just signed up for to learn HTML and coding to build her own website.  But once she looked more carefully at what was involved in creating the site she needed---graphically pleasing and super-functional, she saw that the dollars would be much better invested in hiring a pro to create a functional WordPress site that she could then update herself.  The leftover money can go into actually building the cash flow for the business.
A professional head shot is a MUST if you sell your services.  Yes, you likely have a digital camera and your phone probably takes pretty good pictures too.  But that doesn't mean you have the eye to take a great shot, to work on backgrounds, lighting and then to do the retouching that might be needed.  And your digital format needs to be the highest possible resolution for reproduction and distribution.
Ditto for a video.  I've been creating some terrific little mini-videos, partnering with a professional videographer, with me coaching behind the camera.  For that first introduction for your website visitors, the webcam built into your laptop computer is probably NOT good enough.  Want to see some examples of my videos?  Check out my YouTube channel.  
And sometimes you just need help figuring out why your business isn't doing better.  That's where my coaching comes in.  I am delighted to announce that I am launching a QuickStart program where you can simply "buy my brain" for an hour to focus on what's working and what isn't in your business.  And the best part?  If you choose to continue to work with me, you'll get full credit for the QuickStart investment, so there's really no risk at all and the benefits...priceless.  Recently I've helped clients through a few sticky issues:  one who was reorienting her coaching practice and another set who are partners and needed help getting on the same page with a new program they were launching together.  Here are details.  Can I help you?  Let's talk.    
==================================================
I'M THE GUEST SPEAKER FOR THE SMALL BUSINESS DEVELOPMENT CENTER OF CENTRAL MARYLAND:
Integrate Your Web Marketing to Maximize Your Return on Investment.
April 12th:  $20. More info here. 
Cash Flow & Financing For Your Business
C-Level 2 Learning continues with my partner Monyka Berrocosa of MyCity4 Her.  Our special guest will be from Wells Fargo. 



The Blog Talk Radio program is Tuesday, March 6th at 2pm ET--

Info here-

- and the followup webinar will be on Tuesday, March 20th at 2pm. 

Click here to register

.
If you are considering coaching, please set up your own Coaching Exploration call with me!  Click here to set up a time. 
If your organization is looking for a dynamic speaker, check out my speaker one-sheet with details on all my talks. 
I look forward to talking with you!
Deborah Gallant
Bold Business Works
805-991-9660
www.boldbusinessworks.com


Upcoming Events
FREE VIRTUAL LEARNING OPPORTUNITIES
==========
GOOGLE PLUS FOR YOUR BUSINESS
Not sure about how to use this new social media tool for your business?  Join me for this free webinar
Guest--
Janet Slack:
Thursday, March 15th
12noon ET

COPYRIGHT AND TRADEMARK ISSUES YOU NEED TO KNOW
It's a whole new world online, what are the rules, what intellectual property rules do you need to know?
Guest--Attorney Kathleen Rus
Thursday, April 19th
12noon ET

Plus.....
Yes, the Bold Business Tools website builder is still in business!



Here are some new websites built with our system:

Cindy Bernstein's Aim4Order

 Dr.Jerry Paulson's professional website

Dr. Laura Hershorin's professional website

Pete Heumann's consulting website


GAIN CONTROL OF YOUR WEBSITE TODAY WITH THIS SIMPLE, AFFORDABLE SOLUTION.
No credit card needed for a 30 day free trial.